Arles
– Atelier Galerie Gaston de Luppé 
Les Chevalets de Saint Paul
Atelier Galerie Gaston de Luppé  (Arles Juillet 2015)
During the Rencontres d'Arles, The exhibition was initially a collective but subsequently Cris Pereby welcomed me for the third year and offered me the entire gallery for a solo show.
It was an opportunity to show Traces de Vie and Le Souffle du Temps again. More than 2000 visitors viewed the images.
First exhibition for Les Chevalets de Saint Paul (excerpts)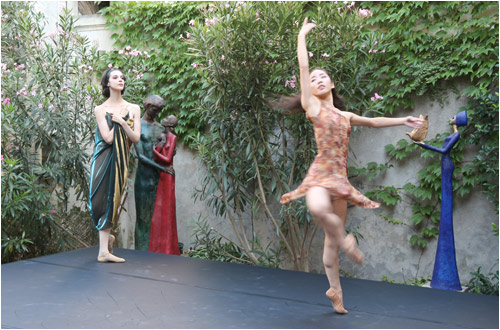 The opening begins with a magnificent ballet by
the BALLET 18.6 company in tribute to the sculptures of Cris Pereby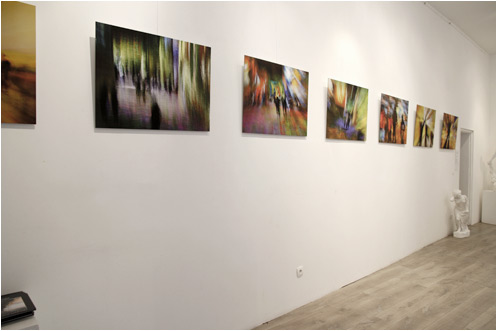 Le Souffle du Temps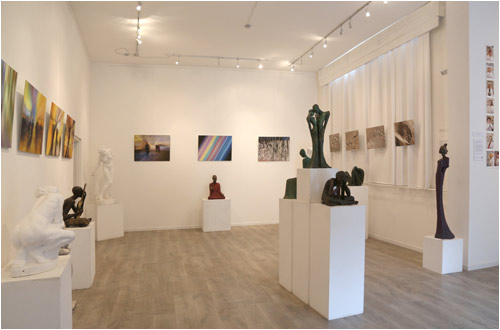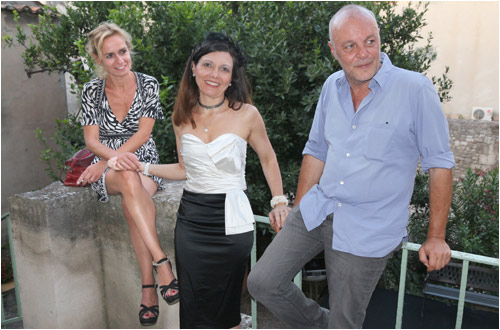 The actress Sandrine Bonnaire did us the honor to visit the exhibition. She is here accompanied by photographers Conceicao Braun and Bertrand Fèvre.